Making a batch of 1,000 DVDs or Blu-Rays isn't always cost-effective for low budget documentaries unless you're sure that you can sell them all. But distributing your film online can cost next to nothing– if you choose an option that doesn't have a setup fee or an annual fee (which unfortunately Vimeo does do– to the tune of $200/year regardless of whether you sell any downloads or not). If you pick your distribution services right, you can get away with just paying a small percentage of each actual sale to the distributor. These tips work for indie filmmakers, whether you're making shorts or feature-length movies.
Here are some of our favorite resources for selling a film online:
Selling a streaming or downloadable version of your film online can be a great way to get the film out there for next to nothing and also get some buzz for yourself as a filmmaker. We also recommend collecting the email addresses of your buyers (which Square and Gumroad allow you to do– but Amazon does not) so you can let them know when your next film is out.
Extra tips for how to sell your film online
Here are some additional tips to consider, regardless of what platform you choose to sell your films online with.
Upload your trailer to YouTube – Whether or not you're hosting the film on YouTube, it's worth uploading the trailer there and tagging it with lots of related tags and giving it a nice, long keyword-rich synopsis in the description area. You should also include a link in the description to where people can purchase/stream the full film. It's also worth including a URL in the video itself as text on screen in case someone is watching it on a platform where they can't see the description while they're watching (like on a cell phone in full-screen mode or embedded in another website). Uploading your trailer to YouTube will make it much more findable.
Market your film to an email list – As you're making your movie, keep a running list of email addresses from people who are interested in it that you interact with along the way. Send these people (along with crowd-funders or friends) regular updates on your progress as you go through the process. By the time your film is ready to be released online via streaming platforms, you may already have a built-in audience. On your website, you can also include an email signup list for people who come across your film's website and are interested in watching it once it's finished. Make sure you also capture people's first names in addition to their email addresses (but don't make the signup form too long or complicated because fewer people will fill it out!).
Make the option to purchase your film easy to find on your website(s) – If you have an official film website, make sure it's easy to find the page where people can buy the film. This means ideally putting it in the menu/navigation and also sprinkling links to it throughout the website on all sorts of other pages where it's relevant. If you have other websites, like a professional website as a director, consider putting links to buy the film there too. Generally speaking, the more links there are to that purchase page, the better.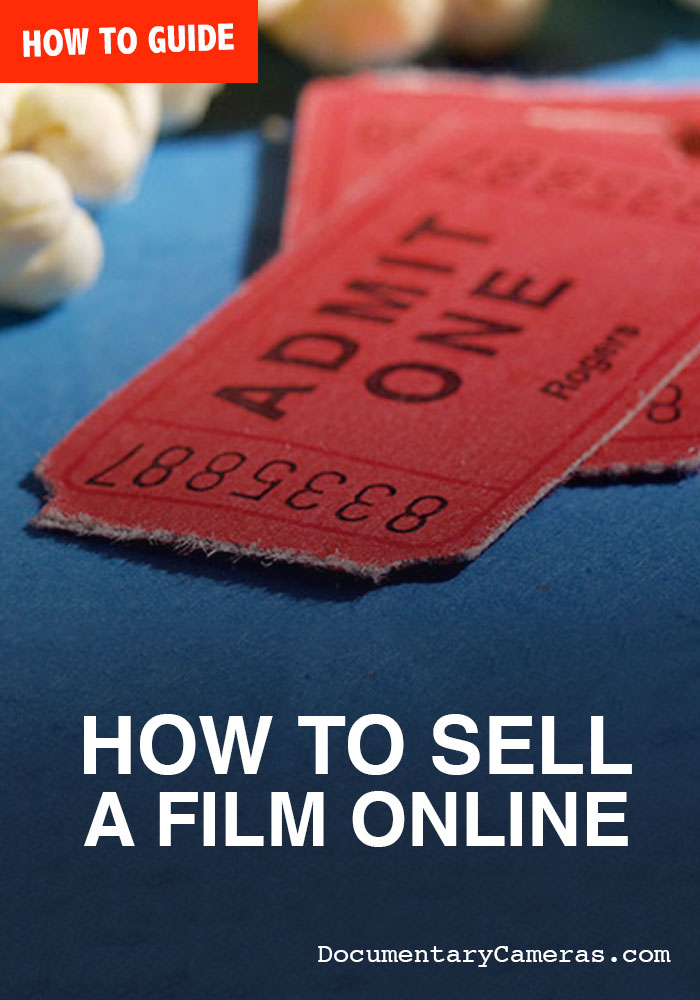 Related:
How to Make a Low Budget Documentary Film
The Best Low Budget Documentary Cameras
Cheapest 4K Video Cameras for Documentary Filmmaking
What is the Best Cheap Documentary Camera for Filmmaking in 2016?