Let's say you're making a documentary film. You have your subject and… nothing else. While there are plenty of generic film equipment lists for fiction films, documentary films often need specialized equipment. So here's our complete documentary film equipment list. Some documentaries may need only a fraction of these items to get the job done but others may require substantially more.
A documentary filmmaking video camera
You can't really have much of a documentary film without the film part. These days documentary filmmakers usually shoot on one of two types of cameras: either a professional video camera, with full sized manual controls and audio inputs, or a documentary film DSLR— basically a still camera that also shoots video and captures beautiful video that can look more cinematic than a traditional pro video camera. Both have benefits and drawbacks and we'd encourage you to consider each carefully. Here are our quick picks:
Quick Picks:
If you're looking for a great traditional pro video camera, consider the Panasonic HC-X1000: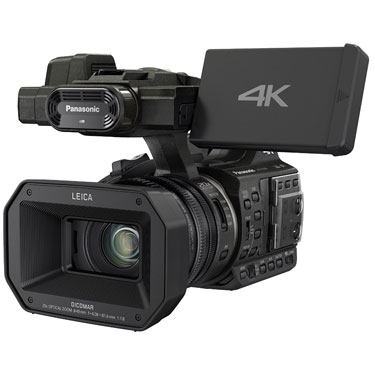 If you're looking for a great documentary film DSLR, consider the Panasonic GH4: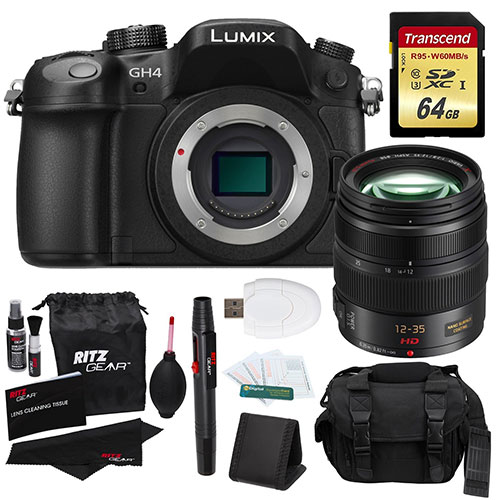 If you're looking for a budget documentary film camera, consider the Canon VIXIA HFG20: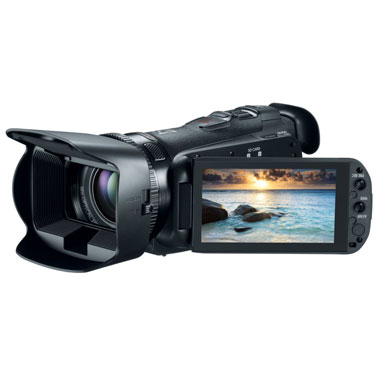 Read our related articles for more about choosing a documentary film camera: What is the Best Cheap Documentary Camera for Filmmaking in 2016? Best Documentary Film DSLRs 5 Best Cameras for Documentary Filmmaking Best Traditional Pro Video Cameras
XLR audio adapters
With video out of the way, it's time to think about audio. Most professional documentary filmmakers don't rely on their camera's onboard microphone for the simple reason that it's not powerful enough to pick up many sounds.
Full sized professional video cameras have XLR audio inputs allowing them to accept the large input professional audio accessories that documentary filmmakers often use– things like boom microphones or lavalier microphones that clip on to a person's shirt. If you chose a video camera that doesn't have XLR audio inputs– say a DSLR or a camcorder, you'll either need to use special shotgun microphones that work with DSLRs and/or lavalier microphones that work with DSLRs, or you're going to need a DSLR XLR audio adapter. If your video camera has XLR inputs, you can skip this item.
Quick Pick:
If you're looking for a great DSLR/camcorder XLR audio adapter, consider the BeachTek DXA-2T: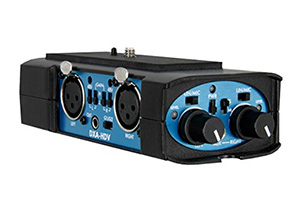 Lavalier Microphones
Lavalier, lav mics or lapel microphones are used extremely frequently in documentary films– much more so than Hollywood's fiction films (though they sometimes use lavs too). Lavalier microphones clip on to your documentary film subject's clothing and capture audio wirelessly while you're shooting them from across the room. They're also useful in sit down interview setups or when shooting any other event where you need to be physically separate from the person you're filming.
Quick Picks:
If you're looking for a great wireless lav that the pros use, consider the Sennheiser G3: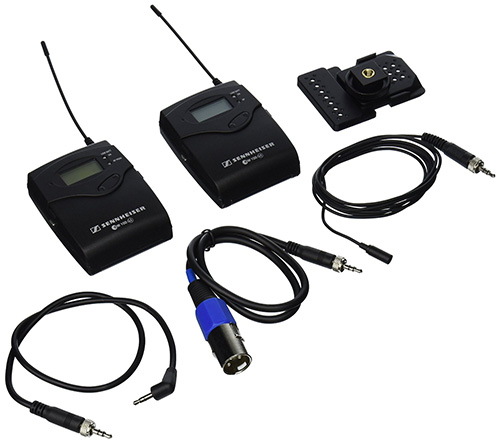 If you're looking for a cheaper lavalier that won't break the budget, consider the Movo WMIC70: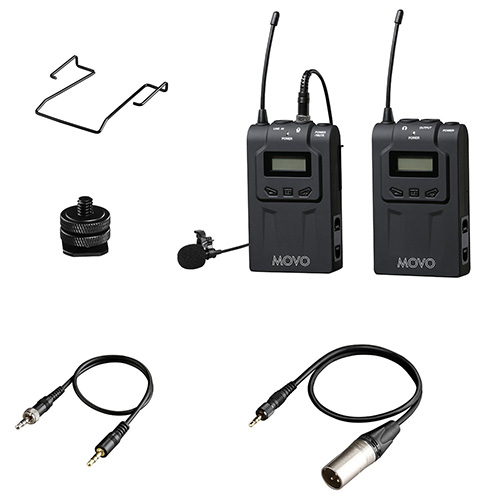 Read our Related articles for more about choosing a wireless lavalier microphone:
Lavaliere Microphones for Documentary Film
The Best Lav Mics For DSLR Cameras
Article continues below.
Boom Microphones, Boom Poles, Shock Mounts, & XLR cables
In order to pick up great sound from people who aren't wearing lavalier microphones, documentary filmmakers often rely on a sound technician who is holding a long boom pole with a microphone affixed to the end of it. When there are multiple audio sources to juggle– say a wireless lavalier or two as well as a boom pole, that sound technician will also be wearing a portable sound mixer (like this one) which divides these inputs before plugging into the camera.
If you're looking for a great kit including boom pole, boom microphone, mic shock mount & and XLR with XLR cable coiled inside it, consider this Rode NTG-3 kit: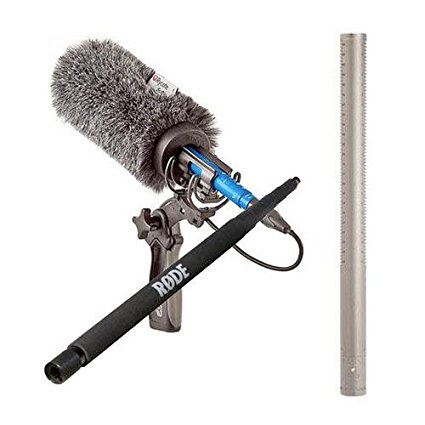 Filmmaking Headphones
Having a good microphone is important but it will only get you so far unless you have a great pair of headphones to monitor the sounds being recorded for your documentary film. The Sony MDR-7506 headphones first came out more than 20 years ago and today are the defacto standard on film sets.
If you're looking for a great pair of filmmaking headphones, consider the Sony MDR-7506s: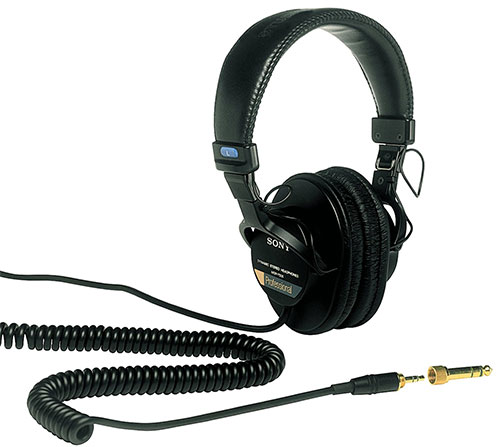 Alternatively check out some of the other best headphones for filmmakers & editors.
A Tripod
Even documentaries that consist of a lot of "run and gun" footage where time is limited and you're shooting as you follow events rely on tripods a lot of the time. For instance documentary filmmakers use tripods when shooting sit down interviews or getting nice stable establishing shots of the outside of buildings before they go inside. Fluid head tripods allow you to get smooth pan and tilt shots without jerky reframing, unlike smaller and cheaper photo tripods.
If you're looking for a great affordable video tripod, consider the Magnus VT-4000 Fluid Head Tripod: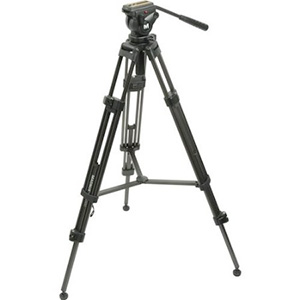 Learn more about this tripod