There are many odds and ends that can help make your documentary filmmaking go smoother. These range from clips, ties, specially-made cases, and other accessories.
LaCie Rugged Hard Drive (Check reviews & prices
)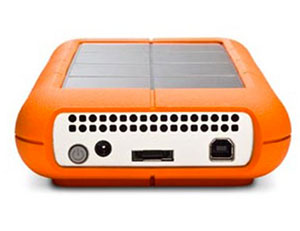 Documentary filmmakers often find themselves in remote places with unpredictable weather and lots of great footage. So this line of hard drives, the aptly named LaCie Rugged Drives, can be found in an awful lot of documentary filmmakers' backpacks. They feature a distinctive orange rubber bumper (to protect against accidental drops), a hard metal enclosure, large capacity, and are bus-powered by your laptop, meaning you can backup your footage on a mountain side without needing to plug the drive into a wall. Also see our article, Best Hard Drives & Raid Systems for Film & Video Editors for more hard drives for video editing.
GoPro Hero (Check reviews & prices
)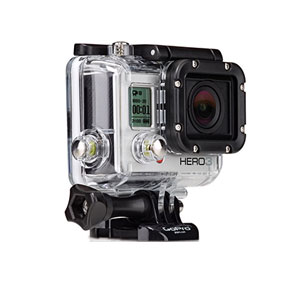 Years ago, to get POV action shots or shots that required tricky camera mounting, documentary filmmakers needed to turn to delicate speciality cameras worth thousands of dollars. Those days are no more. With GoPro's Hero line of affordable rugged action cameras, indie filmmakers are higher quality cooler POV and mounted footage than ever at a cost well within budget. This little camera is taking over the world.
On-Camera LED Lights (Check reviews & prices
)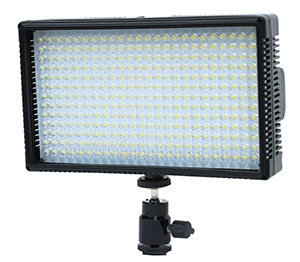 If you've ever shot handheld in a situation that was dark and wished you had just a little more light on your subject, you certainly wouldn't be the only one! Luckily there are all sorts of small, battery operated shoe mountable LED lights that can inject a powerful punch of brightness into any scene. For best results, we recommend a light that's dim-mable like this Polaroid 312 Ultra High Powered Super Bright LED lamp. It also includes a carrying case and a filter to adjust for color temperature.
Pelican Black SD Memory Card Protective Case (Check reviews & prices
)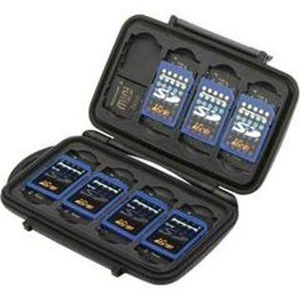 From a filmmaker's standpoint, it's hard to say enough good things about Pelican Cases
. They protect your gear and they reasonably priced and the sexy black styling is just icing on the cake. Well, this might be the cutest little Pelican case we've ever come across. It's designed to keep your SDHC media cards safe from whatever environment you're shooting in. This case features a very secure latch that won't open accidentally, a loop to thread a cord through, and snug slots for all your media. It has room for eight individual SDHC cards.
Velbon Ultra Stick V50 5-Section Twist Lock Aluminum Monopod (Check reviews & prices
)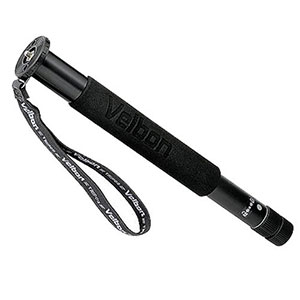 Some documentary filmmaking situations aren't suited towards full size tripods and that's why monopods are becoming increasingly popular amongst filmmakers. This light monopod model extends to a maximum height of just over five feet and will help support most small cameras to ensure steady shots, even when you don't have the time to set up a full size tripod.
Related:
10 Accessories Your Documentary Film Camera Kit Needs
5 Things to Consider Before Buying A Documentary Film Camera
Lavaliere Microphones for Documentary Film