Often the difference between film and video work that seems amateurish and work that seems polished and professional comes down to sound. The viewer won't recognize well-recorded sound but they definitely will recognize poorly recorded audio. And nowhere is that more true than in omnipresent documentary narration.
Note that all of the professional voiceover microphones we'll be listing in this article have standard pro XLR ports, not USB ports so you'll also need to get an XLR to USB adapter to capture your audio directly on a computer.
Here are some of the best microphones for documentary film narration & voiceover:
Rode NT1-A Cardioid Condenser Microphone Recording Package with a Tripod Base Microphone Floor Stand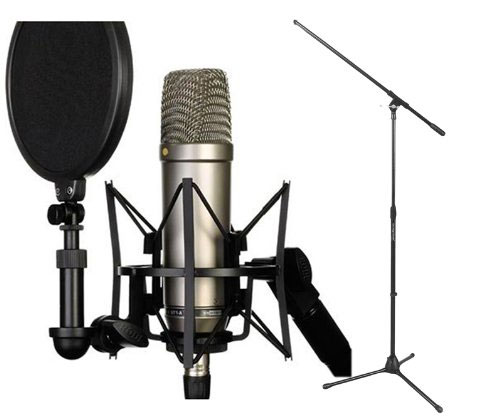 The Rode NT1-A Cardioid Condenser microphone is a solid budget choice for a voiceover microphone that does a great job of isolating the sound of the talent and dramatically reducing any background noise. It has a cardioid pickup pattern, meaning the clearest sound it picks up will be the sound from your narrator's voice directly in front of it. Off-axis sounds won't come through as clearly, however. The Rode NT-1A comes with a 10 year warranty and this kit even comes with a shock mount, pop filter, instructional DVD, XLR cable, and even a boom stand to rig the mic up– everything you need to get started recording narration on a budget, except for an XLR to USB adapter.
VO: 1-A Harlan Hogan Signature Series Voiceover Microphone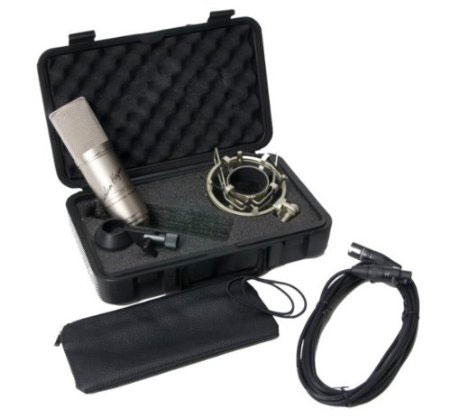 The MXL VO-1-A is a studio-quality condenser voice-over microphone named by legendary voiceover artist Harlan Hogan (who has been featured in hundreds of commercials, films, and documentaries), who played a hand in its design and uses it in some of his own recordings. This kit includes a rugged carrying case, an XLR cable, and a shock mount for the microphone.
Shure SM7B Vocal Dynamic Microphone, Cardioid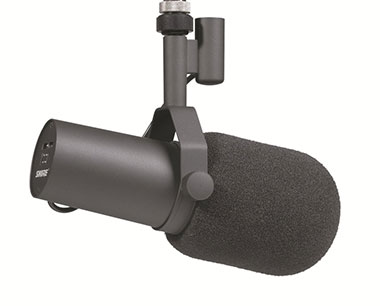 The Shure SM7B is a well-known microphone in the voiceover recording and narration industry for films and commercials. It has a flat and wide-range frequency response and reproduces the sound of the human voice in an exceptionally natural way. The SM7B has been around for about ten years and is well respected in the field. This kit includes a windscreen and a locking yoke mount to hang this mic upside down in its optimal use setup. (You will need an additional arm to hold the mic however.)
Neumann TLM 103 SET w/ EA1 Shockmount and Aluminum Case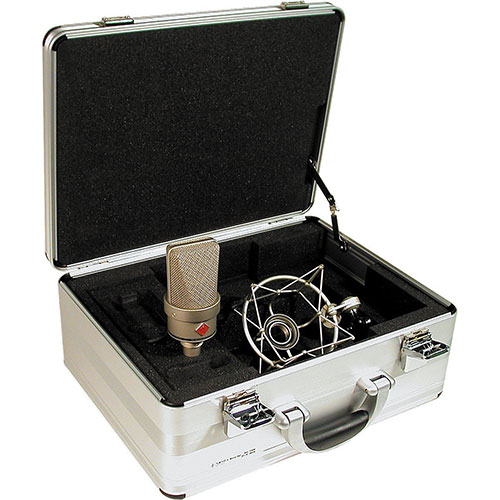 The Neumann TLM 103 is a legendary large-diaphragm studio microphone that's based off its bigger brother, the Neumann U87. Neumann is the company that produced some of the original microphones that have recorded countless voiceover, broadcasts, and songs since 1928. Of course, the TLM 103 doesn't come cheap: this voiceover mic is available for over a grand. It does however produce exceptional sound quality for narration (not to mention singing and other voice recording use cases).
Related:
The Best DSLR Audio Adapters for Sound
5 Things to Consider Before Buying A Documentary Film Camera
Lavaliere Microphones for Documentary Film
List: Top DSLRs for Documentary Filmmaking
Best Headphones for Filmmakers & Editors
Best Shotgun Microphones and Boom Mics for Filmmakers
Best DSLR Microphones & Shotgun Mics for DSLRs
How to connect a boom microphone to a DSLR
Audio Adapters for Cell Phones, MP3 Players, Computers, Laptops, Televisions & More
The Best Lav Mics For DSLR Cameras
Microphone & Audio For Film/Video Guide