Wireless boom microphone systems can be extremely handy for two main reasons: first, they avoid the need for XLR cables getting tangled all over sets (especially if the boom op has to be far away from the camera op), but also because they allow the boom operator to move fluidly through doorways and other obstacles without the need to have a separate cable wrangler. Wireless boom mic transmitters can get pricy though– certainly more expensive than a bunch of XLR cables. Here are the best moderately priced wireless boom transmitters we've found:
Sennheiser SKP 100 G3 Plug On Transmitter For Use With Evolution G3 100 Series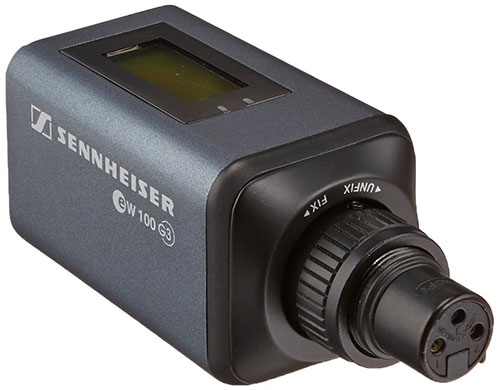 The Sennheiser SKP 100 G3 (which is also available in a kit that includes a receiver and a lav mic) is a great moderately priced wireless boom mic solution. It can plug either directly into the male XLR port on the back of a shotgun microphone that is mounted on a boom pole (which might get a bit heavy especially if it's extended far out), or it can be plugged into an XLR cable wrapped around the boom pole or (our personal favorite) the end of a boom pole with inner coiled XLR cable. It provides phantom power for those shotgun mics that need it and transmits to a standard Sennheiser G3 reciever (not included unless you buy the aforementioned kit) which plugs into the XLR input port on your video camera or 1/8th inch microphone port on your DSLR.
See our related article, Best Shotgun Microphones and Boom Mics for Filmmakers.
Lectrosonics HMa UHF Plug-On Wireless Transmitter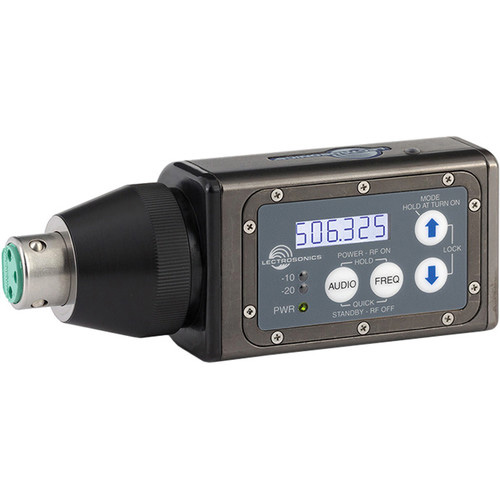 The Lectrosonics HMa UHF plug on wireless boom transmitter is a higher end wireless boom solution. It costs a few times what the Sennheiser model costs and as you might expect has additional features like a wider transmitting wireless frequency range, pilot tones, and additional phantom power options and a multicolor LED screen. Note that you'll need an equally expensive Lectrosonics receiver in order to use this unit, or another receiver capable of capturing the same signal range. They're also available in a two in one kit unit.
Zaxcom TRX742 Plug-on Transmitter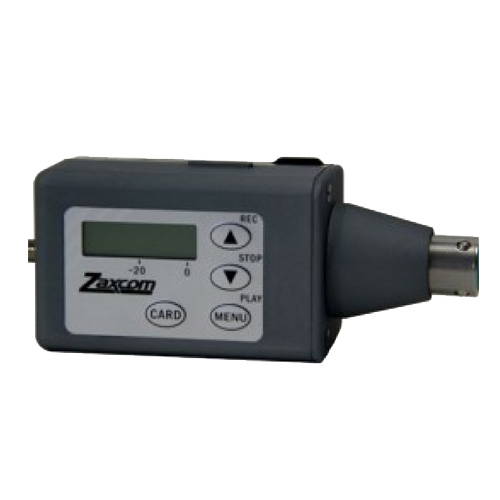 Zaxcom also offers a plug on transmitter that will work wit handheld microphones and boom microphones. It features many of the same features as the other plug-on transmitters in this article but it also has internal backup recording, a neat feature if there's wireless signal interference. It has a MicroSD memory card slot and can record up to 96 hours on a single 16 GB memory card. Zaxcom Receiver not included.
RODELink Newsshooter Kit Digital Wireless System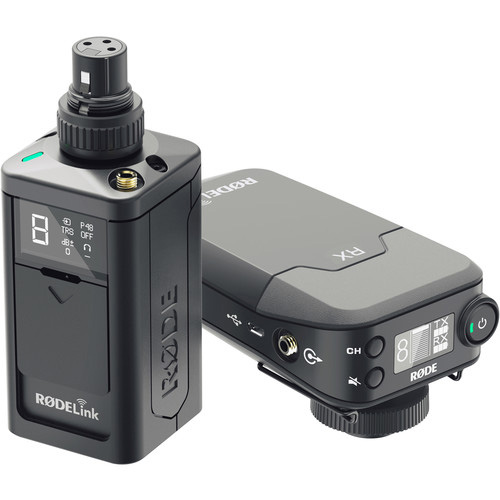 Rode offers another wireless boom microphone solution with its new transmitter and receiver system released in 2016.
It offers a wireless range of up to 328 feet and the transmitter features a headphone jack which is handy for the boom operator to judge how well he or she is picking up the dialogue without needing to check with the location sound mixer near camera.
Related:
Best DSLR Microphones & Shotgun Mics for DSLRs
How to connect a boom microphone to a DSLR
The Best DSLR Audio Adapters for Sound
List: Top Shotgun Microphones for Documentary Filmmaking
List: Top DSLRs for Documentary Filmmaking
10 Different Types of XLR Audio Adapter Cables
Best Headphones for Filmmakers & Editors
What are the Best Voiceover Microphones for Narration?
The Best Lav Mics For DSLR Cameras
Microphone & Audio For Film/Video Guide